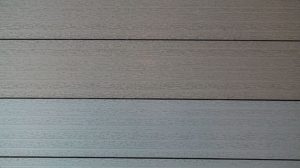 Now is the time to start planning and saving for those summer projects. Once the winter weather clears up it will be time to get to work on the outdoor projects you are dreaming about.
Doing your research is going to be the most important part of deciding what type of deck you want for your home. If you are planning to build an entirely new deck or replacing an existing you, you should know what options are out there for you to explore.
Vinyl decking has many advantages over the traditional wood or stone. It is a hardy material that can hold up better to weather and possible damages. Most vinyl decking is stain and scratch resistant. This would work well with a busy young family or even a family full of fur babies. Wood decking can splinter and cause painful wounds, vinyl decking does not splinter and you will not have to worry about little toes getting hurt.
The look of vinyl can vary depending on what you want. The vinyl comes in many different colors and different finishes; it can even comes in a wood grain to give you the traditional look of a wooden deck without the maintenance and upkeep. Vinyl decking can actually come in a color and finish combination you would not be able to find in natural wood or stone.
Vinyl decking may be what you family is looking for and you didn't even know it. Now you do and now you can make the proper arrangements to have the deck to last a long time and a deck that will fit your family's needs, all while appealing to you with style you want.

[msh_feedburner]