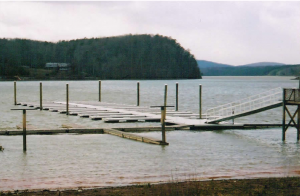 After making the investment on a new boat you want to make sure that everything will be ready for its arrival.  Your dock is one area that may need a bit of spring cleaning or sprucing up before bringing your new "baby" home.  With our helpful tips and advice below, your new boat will continue to look like the first day you put her in the water.
It is important to take as much care of your dock as you would your boat.  If your old boat was all scratched up on the sides, it is due time now that you invest in some padding.  When it comes to padding, the thicker you can get it, the better.
Bumpers should also be purchased as well.  As the boat is shuffled back and forth in the water while in storage it creates the perfect opportunity for the boat to hit the pylons or columns.
Tying your boat down properly is an important step to take as well.  The weather on the water can change very rapidly.  When the water gets choppy near your boat, it can have an effect on how well the boat actually stays in place.  One method to tying down the boat that we would recommend using is bungee cords.  They will provide enough resistance with the boat, dock and water to help prevent any damage.
The most important aspect of maintaining your dock and keeping it safe for your boat is staying on top of all of your efforts. If you notice that the padding is wearing down, or your bungee cords aren't working as well as they once did, take the time to fix or replace these items.  It will only ensure the life of your boat is maximized.